As the coronavirus lockdown keeps families confined to their homes, financial worries and anxiety about what the future holds can reach critical mass. Now, factor this additional stress into homes with families already struggling with circumstances threatening to overwhelm their ability to cope, and you have a home with children who are incredibly vulnerable to abuse and neglect.
We know that the vast majority of sexual, physical and mental abuse happens in isolation. The closure of schools has elevated this danger for abused children. Teachers are the primary reporters of suspicious bruises, marks and behavior; but now those protective eyes and ears are not on children who are not safe at home.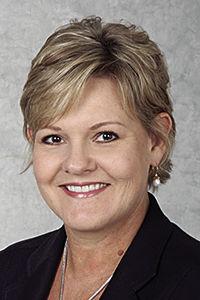 Children in any unsafe environment rely on the adults around them to protect them — it is our responsibility to ensure their safety. Now more than ever, it is up to family, friends and neighbors to be alert to and report any troubling observation, incident, situation or circumstance to the authorities. Children living on our block may be suffering in silence. If you see or hear something, please be proactive — erring on the side of caution. Failure to do so may result in a child continuing to suffer at the hands of their abuser or, worse, result in the severe injury or death of a child.
We always recommend calling Child Welfare or law enforcement, but if you're not sure what to do, call us. The Child Abuse Prevention Council is still serving children and families. Many of the families that we serve under normal circumstances are in crisis, and the virus sweeping through our community has only exacerbated the level of risk of child abuse and neglect threatening our youngest residents — we cannot turn our backs on this community need! The social services we provide are essential and we have doubled-down on our mission to protect children and strengthen families during this time.
The CAPC, along with community partners, are also providing child care for children of essential workers. If you qualify as such, and are in need of child care, please reach out to us through our community's Emergency Child Care Network at referralhotline@frrcsj.org or call 209-461-2908.
April is National Child Abuse Prevention Month. If you're looking for resources and coping strategies to help you and your family, please visit our website nochildabuse.org. You can find more information on reporting child abuse, support for mental health during this time, and tools to create structure and some fun for your kiddos.
Child abuse prevention is all of our responsibility. Evil depends on good people staying silent.