It's always an honor to speak to the residents of Tracy, and today, I'm taking the time to speak to you and call to your attention an agenda item that I believe will have a negative effect on your ability to hold your elected officials accountable to you, the people.
The agenda item in question was discussed and adopted at the Dec. 3 council meeting. I'm referring to Item 3E: Adopt Council Meeting Protocols and Rules of Procedure, Section 6: Conduct of the Public, more specifically, Subsection 6.1.2: "Public comments should not be addressed to individual Council members nor City staff, but rather to the Council as a whole."
I respectfully disagreed on the basis that the rule limited free speech, more specifically, political speech and the right of the public to criticize individual council members within the subject matter jurisdiction of the City Council.
The proposed rule restricts complaints or "accusations" in open, public City Council meetings, and I believe this is a violation of core First Amendment values and doesn't reflect well our character as a community. City Council meetings are for direct citizen involvement and we invite the public to address subjects that are within our subject matter jurisdiction. I find it troubling that even if the member of the public is speaking on an item of public interest and it's within our subject matter jurisdiction, the council can prohibit this speech if it criticizes an individual council member. I can't imagine a more prohibition on speech than this rule.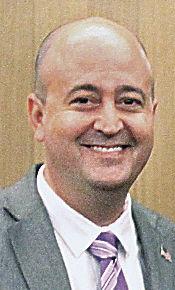 The City Council's concerns and interests in proscribing public comment cannot outweigh the public's fundamental right to engage in robust public discourse and city issues. Debate or comments on elected officials' performance, past votes, conduct and public issues is one of the foundations of why we have the First Amendment.
The majority of people who come to speak at City Council meetings are polite, articulate and deeply concerned about our community. Once in a while someone may say something in poor taste and may not be agreeable to all those who hear it. As council members we need to be able to take it all, the good and the bad. It's one of the lessons I've learned over my years as a state police sergeant.
Sometimes we get to deal with the good stuff, but oftentimes in law enforcement we are dealing with people on their worst day. It's critical that we maintain our professionalism and it's no different serving on the Tracy City Council.
For us to make change, and speak frankly about our community, openness is essential and we should never fear that the elected powers will silence us. Furthermore, we already have protections in state law to guard against disruptions or conversations outside the bounds of openness in sections of the Brown Act and penal code. In other words, we already have a remedy that will allow the City Council to maintain order and civility. This new proposal is simply unfair to the people, as well as unneeded.
The First Amendment freedom of speech is fundamental to our democracy. The right of the people to engage, criticize and even challenge their elected officials is one of the core First Amendment values that we hold dear as Americans. This is particularly important in terms of our city councils and school boards, because these local elected officials often deal with issues that affect all of us in very near and dear ways.
We must remember that government serves the people and not the other way around. To quote George Orwell , "If liberty means anything at all, it means the right to tell people what they do not want to hear."