Learning this week that society was not going back to normal at back-to-school time was a final blow to school-age children's parents.
After a resurgence of COVID-19 cases in California, the San Joaquin County public health officer, following the state of emergency order by California Gov. Gavin Newsom, ordered on Monday that all nonessential businesses close their doors immediately. This order followed the World Health Organization Director Tedros Adhanom Ghebreyesus' Monday announcement, where he referred to the COVID-19 virus as "public enemy No. 1." He warned that in order to stop the intensity of the virus, full restrictions must be put in place, saying that the world would not return to an "old normal" soon.
The announcement that many California counties would return to a more restricted shelter-in-place ordinance and reclose nonessential businesses comes as United States leaders debate whether it is safe to return children to schools.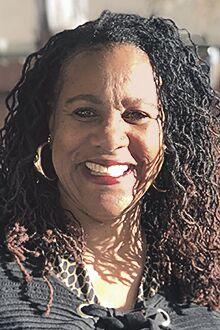 According to a June 30 report in the MIT Technology Review, children are about 50% less likely to develop COVID-19 than adults; and when children are infected, their symptoms tend to be relatively mild, with rare exceptions.
But teachers are concerned about their safety. While research shows a lower contracting rate of the COVID-19 virus for children, teachers who are at higher risk would come into contact in the classroom with multiple students who might have the virus but no symptoms. Therefore, the symbiotic relationship between teachers and students puts each group at different ends of the risk and morbidity spectrum.
Teachers also worry about the additional responsibilities they would have to ensure that children are safe by enforcing higher standards of sanitation and monitoring the use of personal protection equipment, such as masks and gloves. Finally, teachers have questioned whether they would have to use accrued sick leave if they became ill from exposure to their students.
If teachers and students return to the classroom, it will be under some degree of coercion and tension.
Many parents are painstakingly trying to figure out a means of keeping their children home and academically engaged during the pandemic. Unfortunately, some parents will have to leave their jobs and lose all or part of the family income to keep their children home. Parents who are allowed to work from home will have to manage their home workstation while simultaneously acting as their child's or children's academic instructor. The possible loss of income, the burden of establishing an educational program, and the dual role of teacher and parent will be increasingly stressful and can adversely impact students' learning.
At the risk of adding more pressure to parents, there is research that suggests that the dilemma regarding how to keep kids home, safe and academically astute will increase stress and disrupt childhood development for some children. We know that daily positive interaction with children is imperative for optimal human development. We also know that when trusted adults are stressed, this may create an atmosphere of toxic stress for children, which results in the release of more stress hormones in the brain and impairs their learning and memory. Heightened levels of stress hormones can also increase conditions related to fear and anxiety. Accordingly, if we send kids to school to overwhelmed teachers, the environment will be stressful, or if kids remain at home in a nonsupportive environment, there is a risk of cognitive and emotional delay.
In addition to providing information, my goal is to validate parents by first acknowledging that the pandemic has placed them in an uncomfortable position. Although most parents recognize that they are ultimately responsible for their child's education, parents are used to abdicating the responsibility to the experts, teachers. I also want to validate teachers who are committed to their profession but fear that doing their job places them and their loved ones at risk.
I recognize that parents do the best they can at any given time with the resources they have. The reality is that some parents do not have the knowledge, patience, time, space, income or desire to teach their children. Some parents have emotional issues that prevent them from being available to their children to support their educational and emotional development. Parents may need additional resources to help their children succeed.
Now is the time for parents to reach out through online neighborhood networks. Some local parents have home-schooled their children for years and may be willing to facilitate small learning groups. Perhaps a few parents could rotate running small groups one day each week.
I cannot emphasize enough parents' need to seek counseling if they feel that their emotional state may be adversely impacting their children's development. Psychology Today provides an online directory for therapists in California. By going to the website, you can review the profiles of therapists in the area. Help is only a phone call away.