Recently I was reading comments posted to one of Tracy's neighborhood websites. Some residents were lamenting about how the city of Tracy had changed for the worse over the years. Many of my neighbors were reminiscing about "the old days" of Tracy when it didn't take 30 minutes to get from one side of town to the other, when motorists respected speed limit laws, when crime rates were lower, and when neighbors took good care of their properties. Some comments revealed that people missed the old culture of Tracy that had been interrupted when "others" moved into the city from other locations.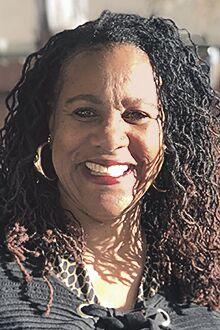 My neighbors were angry, sad and disappointed. These emotions were very familiar to me because I have seen an increase in clients with the same symptoms in my counseling practice. Most recently, parents of school-age children have reached out for support.
Like my neighbors, I often recognize that my clients are going through grief stages that follow a loss. According to a model published by Hospice Yukon Society, the stages of grief begin with a sense of normalcy. There are the usual ups and downs that are associated with the familiarity of a routine. But then there is a loss that disrupts the routine and causes confusion because the person is surprised and enters into the first phase of grief: shock. Due to the absence of normalcy, the person may experience numbness, confusion and denial. The person experiencing the loss wants life to return to normal.
Without normalcy, a person will enter the next phase of grief: chaos. During this time, there may be angry protests, a preoccupation with the loss, fear and anger. A person in the second stage of grief may lament to anyone who will listen. The second stage of the grief experience is when people may seek out counseling because they have exhausted all their resources to deal with the outcome of the loss.
My clinical work begins with acknowledging that the loss has occurred and then supports people through to the final stage: new beginnings. During the final stage of grief, people must readjust to a new reality. They may even find meaning in the loss. The grieving experience is unique to all and is as individualistic as fingerprints. Some people stay in one stage of grief longer than others, and some have to repeat steps.
On a large scale, the COVID-19 pandemic has launched our world into a grieving process. We have lost our ability to freely go out in public, socialize with our friends and loved ones, and even be with our loved ones at their end of life.
On a smaller scale, parents and children are experiencing grief. The back-to-school advertisements that take over our media, colorfully adorn our stores and signal the beginning of fall each year are practically obsolete.
The fact is, our children are not going back to school. They are remaining in their homes and on their computers in virtual classrooms. The closest our children will get to the face-to-face learning that characterized traditional education will be when they are in chat and breakout rooms during Zoom sessions. This new educational standard is a painful new reality.
Adults and children may be going through the grief cycle. Some people will go through the stages of grief quickly and transition into the new reality with ease. However, some people will not have the support needed to make progress.
Although Tracy has evolved into less a small town and more a city, our small numbers continue to allow us to embrace our community members.
On the neighborhood site, I asked my neighbors, "What would you do differently if this was the old Tracy?" Some of my neighbors said they were leaving as soon as possible. To those staying, I queried if there were any stay-at-home moms, homemakers, home-schooling parents, retired teachers, student teachers or college students who could host study sessions. Were there technical- or organizational-savvy community members who could put together a community resource guide?
Tracy may have changed in the past 30 years. I still believe the city has what it takes to support our families' transition to the new reality. According to the New Teacher Center, the optimal learning environment (PDF) is characterized by "kind, caring, and respectful" adults willing to "cultivate a sense of belonging and foster academic, social, and emotional skills." I believe that those people are still in Tracy, California.