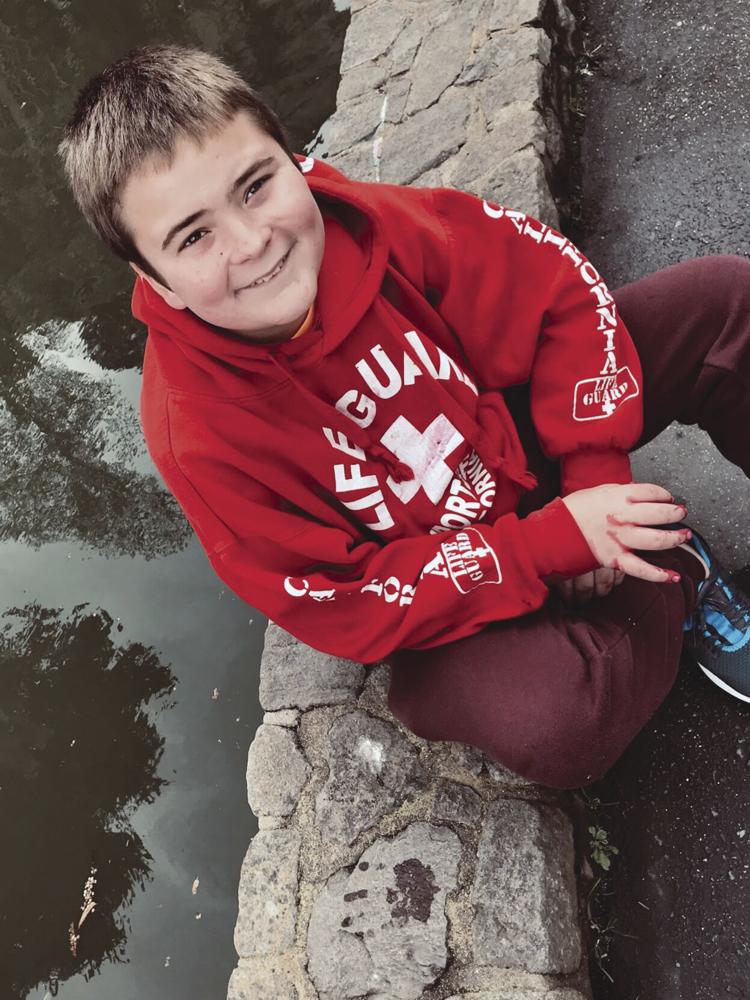 My name is Cody Elias Cicon. I'm 13 years old, turning 14 in a few weeks. I go to Delta Charter Elementary School, starting eighth grade this year.
Last school year when COVID-19 first started and we were doing the distance learning stuff, my mom decided that we should all start something called "passion projects," which is where we would fight for a great cause and try to make that cause happen. My sisters all found their passion projects pretty easily, but I couldn't decide what I wanted to do. But one day my mom said, "I found this organization called the O.U.R. which stands for Operation Underground Railroad, and they fight against human trafficking."
Then we read a little about what that means and learned that human trafficking involves children and adults being trafficked for sex crimes, pornography distributed online, organ harvesting, labor, and panhandling rings, and those are just a few. We also learned it's the fastest-growing criminal enterprise in the world. And, as it turns out, our specific area, the Bay Area, is one of the largest growing centers for this industry in the United States.
We were surprised to learn that human trafficking is not always about people locked up in hidden locations or kidnapped and being held prisoner somewhere. Sometimes it's about kids being groomed in extremely manipulative ways who live in their homes, both wealthy and poor, go to school, eat dinner at home, and sleep at home, but they are being accessed through their phones or at school and after school in really sad and devious ways. They are groomed to believe the adults who are manipulating them are "helping" them and being generous or kind. It's kinda crazy, but it's happening more and more.
I had no idea that kids my age and younger were going through this and I decided I wanted to help.
We looked up who was fighting this battle against human trafficking locally and found there is a task force dedicated to just this for San Joaquin County. On their website, we found a training video that teaches you how to recognize the signs and what to do once you see them. We watched a similar video on the O.U.R. website. I watched the videos with my mom and my reaction to the video was that I was really shocked again by what was happening, but I also found it really cool how amazing the 911 operator was in figuring out what was really going on. This girl calls in speaking in code because the guy in charge of her thinks she's dialing a different number when she was actually calling 911 seeking help. The operator was amazing at finding a way to rescue this girl and the police were able to get her out of that situation finally. I was really impressed with our local first responders.
This Thursday, July 30, is World Day Against Trafficking in Persons as declared by the United Nations, and this year they want to focus on the stories of the first responders and their training. My mom and I attended via Zoom a meeting of the most local chapter of the O.U.R., which is in Sacramento. There's two firefighters that lead that group and they are planning lots of cool projects to help this cause. There are some rallies and various projects people can enlist with if they look up online ways to get involved.
If people want to get involved in the fight against human trafficking, they could watch the training videos on the O.U.R. website and the local task force so that when they see something, they can say something. I also recommend that one way to help is to add the human trafficking hotline (888-373-7888) to your phone contacts so that when you see something, you can call them easily and report what might look suspicious.