Standing in the long line at the grocery store, I heard her before I saw her. Small, hair tousled, in unicorn leggings and shirt, arms too short for all that she was carrying: two packages of gum, two of cookies and a small carton of mini cupcakes, all of which she dropped as she attempted to maneuver her "groceries" in front of her dad and place her items on the little shelf near the cash register. As she dropped each item, she picked them up, and soon they changed in size and definition.
Her dad, oblivious to her squealy chatter, having heard it for now close to 5 years, bent down repeatedly to assist his chatty daughter. I couldn't understand a word she was saying, but her energy rubbed off on all of us in the line and even the grinchiest of us began to smile.
Once it was her turn to pay, she, without a hint of concern, walked behind the cash register and stood next to the cashier and began to bag her own smashed cupcakes, cookies and gum. The cashier smiled.
Little Ms. Chatterbox announced to anyone within earshot that she was going to babysit. We listened, drawn into her conversation. Her dad just smiled, waiting as his payment was processing. She looked into her dad's eyes the entire time she spoke, making sure she had his full attention.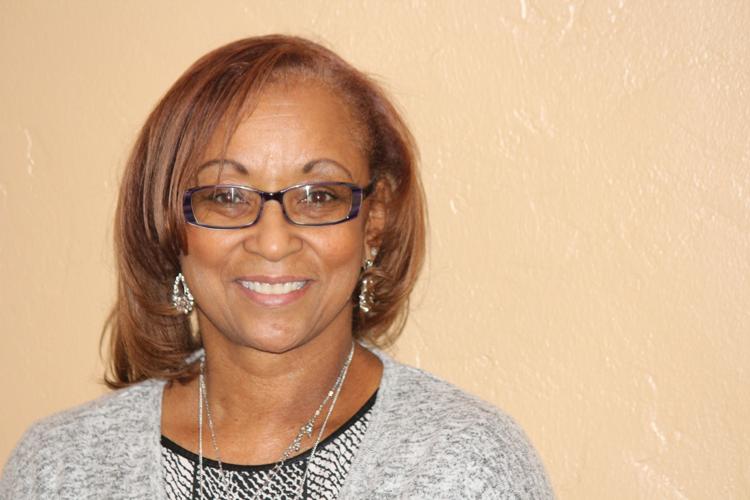 She continued to tell the store that she was babysitting a goldfish and she couldn't wait to get over there to see it. She said she was going to feed it and look at it and make sure it was going to be OK and she was going every day. At that time, her dad looked at us and said under his breath, "I hope the goldfish makes it." We all gave him knowing grins and our best "how to not kill goldfish" tips, including the location of the nearest pet store.
Holding her dad's hand, Little Ms. Chatterbox bounced away with her goodies, still talking and looking into his eyes as he smiled lovingly into hers.
Then I was at the dog park and there she was — another girl, skinny and dressed in leggings and a brightly colored shirt and talking a mile a minute. Her dad was cool and calm, watching her as she talked, engaged and loving every minute with his daughter. The daughter followed him and her four-legged sister around the park, looking into her dad's eyes, wanting his full attention as she talked nonstop about what she thought about their dog and how cute the dog was.
The dad and daughter relationship is unparalleled. The way our dads parent us lasts forever. Whatever our dads give us, or even what they don't give us, will last our entire lifetimes. A father who listens to his daughter ramble on about one thing or another and for endless hours will indeed reap the benefits of that intimate relationship of trust and kindness and warmth. A dad who gives just because, who spends time for no reason and who laughs easily, gives his daughter the security that she needs to be herself. Gives her the opportunity to try new things. Gives her the boldness to express her expressions and gives her the ability to withstand and keep it moving during the good and the bad times of life.
The younger we are when we know our dad's love is unconditional, the more indelible that love imprints, allowing us to trust that, whether Dad is here or has gone on to glory, his love is real.
Whether talking about a goldfish, a dog or watching a sunset — the relationship between a father and daughter gives her the energy to create, to dream and to bask in the glow of the unconditional.