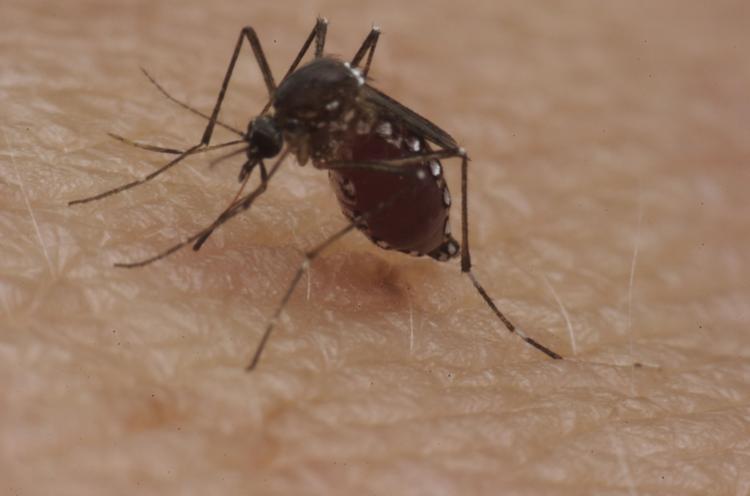 A tropical mosquito species that carries deadly diseases, including Zika, was found in San Joaquin County for the first time.
Aedes aegypti, aka the yellow fever mosquito, has been spreading through the state since 2011. It has black and white markings and bites aggressively during the day, not just at dawn and dusk the way mosquitoes native to California do.
To date, no one is known to have contracted Zika from the bite of an infected mosquito in California.
A twin-engine airplane circled low above the city to spray a chemical to kill mosquitoes that carry West Nile virus. But many residents, unaware of the plan, were alarmed and feared the plane was in distress because of its low altitude — about 300 feet.
A spokesman for the county mosquito control district confirmed that the aerial spraying of Dibrom Concentrate was a normal operation. The district also sent out ground crews to spray Evergreen 5-25 in the Tracy area on several occasions during mosquito season.
The state recorded seven human cases of West Nile virus in San Joaquin County this year, but no deaths. Statewide, 214 tested positive for the virus and six people died.
A man working as a Lyft driver, Tonye Kolokolo, 46, was arrested Aug. 10 and accused of kidnapping a 25-year-old woman he picked up from a San Mateo bar and raping her at his home in Tracy.
At a Nov. 21 hearing, he pleaded not guilty to charges of kidnapping to commit another crime, rape by use of drugs and rape of an unconscious person.
A jury trial is set to begin Jan. 13 in San Mateo County Superior Court.
Parmjit Singh, a 64-year-old Sikh resident of south Tracy, was out for his evening walk when he was stabbed to death Aug. 25 in Gretchen Talley Park.
The park at 1551 Dove Drive was also the site of a sprawling vigil three days later where Singh's wife, daughter, son-in-law and grandchildren displayed his photo and the police chief and elected leaders spoke to the crowd.
The next day, the family announced a $20,000 reward funded by the Sikh community and local residents.
A 21-year-old Tracy man, Anthony Kreiter-Rhoads, was arrested Aug. 31. The police said the community helped identify him as the suspect based on a security video of a young man jumping a fence and running away within a minute or two of the attack on Singh.
He pleaded not guilty to charges of murder and use of a non-firearm weapon this month and will be back in court Monday. A preliminary hearing is scheduled Feb. 3 to determine whether there is enough evidence to have a trial.