Dancers, musicians, cuisine and a fashion parade highlighted cultures from five continents at the first One World Cultural Festival.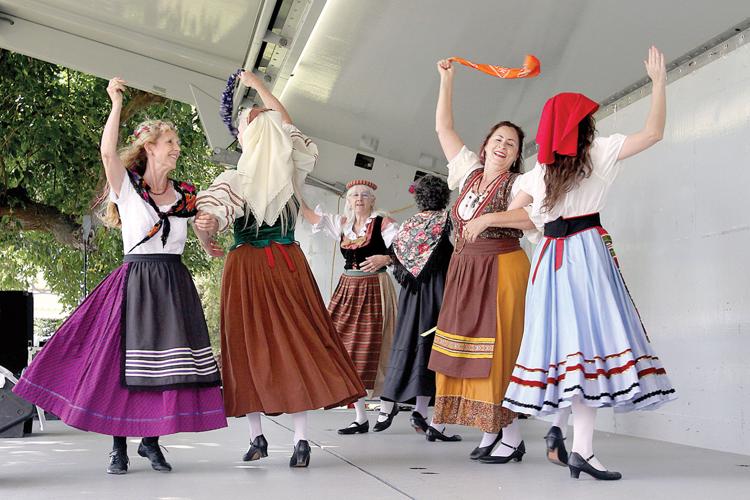 "Ambassadors" representing different countries also set up games, crafts and educational offerings around Lincoln Park on Sept. 28.
It was all organized by the Tracy Chamber of Commerce, which sponsored Tracy's former bean festival, in hopes of establishing a new "signature event" for the city. The chamber also partnered with United Way of San Joaquin County on a One World One Table fundraiser dinner in front of City Hall the night before, featuring area chefs and local ingredients.
The chamber expects to have more countries represented for the second year of the festival, which will return to Lincoln Park on Sept. 26. Planning committee meetings will begin in January.
Seven weeks after failing to clear the planning commission, a controversial apartment complex on Valpico Road got the go-ahead from the City Council on a 4-1 vote.
Katerra Inc., based in Menlo Park, plans to build 11 three-story buildings on 11.62 acres between Glenbriar and MacArthur drives. The company is also preparing to open a 577,000-square-foot manufacturing plant in Tracy's Northeast Industrial Area.
The apartment complex is envisioned as a showcase for Katerra's construction concept, in which a large part of the work is done in the factory and then building components are assembled at the site.
Many people who attended the council meeting warned that south Tracy residents already suffer through heavy traffic at commute times and adding 264 apartments will make conditions worse. Similar concerns were aired at the planning commission meeting in August.
The California Highway Patrol is cleared to build a new Tracy office on 5 acres along Pescadero Avenue, just east of the Shops at Northgate Village.
The 19,593-square-foot project will replace the much smaller office on Grant Line Road, which was opened in 1974 and does not meet current earthquake safety ratings.
The CHP hopes to open the new office in March 2021.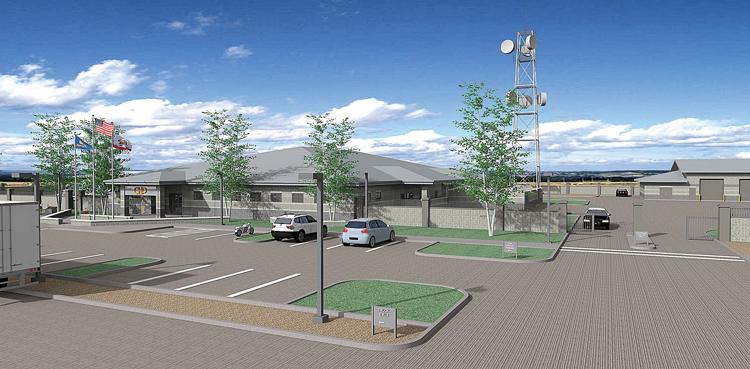 The San Joaquin County Agricultural Hall of Fame recognized Everett Rankins, 91, of Tracy, for his unique contributions that made farm equipment more efficient and cost effective.
The Texas native has been described as "the greatest living authority on hay baling in San Joaquin County." His innovations mechanized and streamlined the processes of raking, baling, stacking and shipping hay
Although "more or less" retired, Rankins still works in his machine shop on Naglee Road most days.
Don Nicholson and Jim Franco were surrounded by former Tracy High School teachers, coaches, students and athletes at a morning tribute at Astoria Senior Living and Memory Care, where both are residents.
Nicholson was head coach of the "Bullpups" junior varsity football team for 32 years, leading the team to the top of the league in 27 of those years. The Kimball High School stadium was named in his honor in 2010.
Franco was Tracy High's principal before moving to the district office as assistant superintendent. He retired in 2013 after 11 years as superintendent, and the new main building at the high school bears his name.
The City Council confirmed the hiring of Leticia Ramirez as Tracy's city attorney Oct. 15.
She had served as interim city attorney since June and before that as assistant city attorney since October 2016.
Ramirez graduated from Stanford University and earned her law degree from University of California, Los Angeles.
Former City Attorney Tom Watson resigned in May.
Two adult male oriental fruit flies were found in a southeast Tracy neighborhood in mid-October, setting off an immediate eradication and monitoring campaign that will run through early summer.
The oriental fruit fly, which in size and coloring more closely resembles a wasp than the common fruit fly, can devastate fruit, nut, berry and vegetable crops, including many of San Joaquin County's most valuable products.
State workers are monitoring traps throughout an 81-square-mile area that encompasses the Tracy, Banta, and other rural areas to the north, south and east of city limits. Finding six oriental fruit flies before the end of the monitoring period would trigger a federal quarantine on local produce.