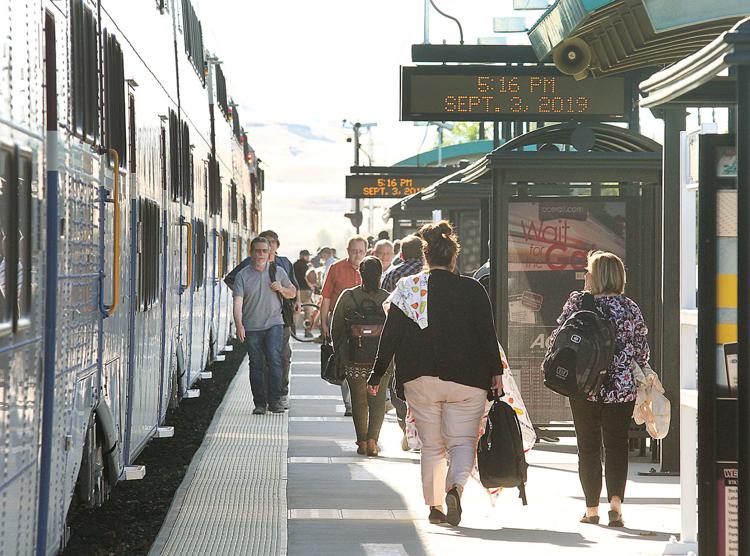 In early September, Altamont Corridor Express added new Saturday trains between the valley and the Bay Area as a one-year pilot program.
Trains leave the Tracy ACE station at 7:56 and 9:11 a.m. and return to the Tracy platform at 5:24 and 6:34 p.m. Fares are the same as for weekday service. In December, ACE announced a limited-time discount for Saturday round trips.
If the Saturday trains prove popular, the San Joaquin Regional Rail Commission will seek funding to continue them.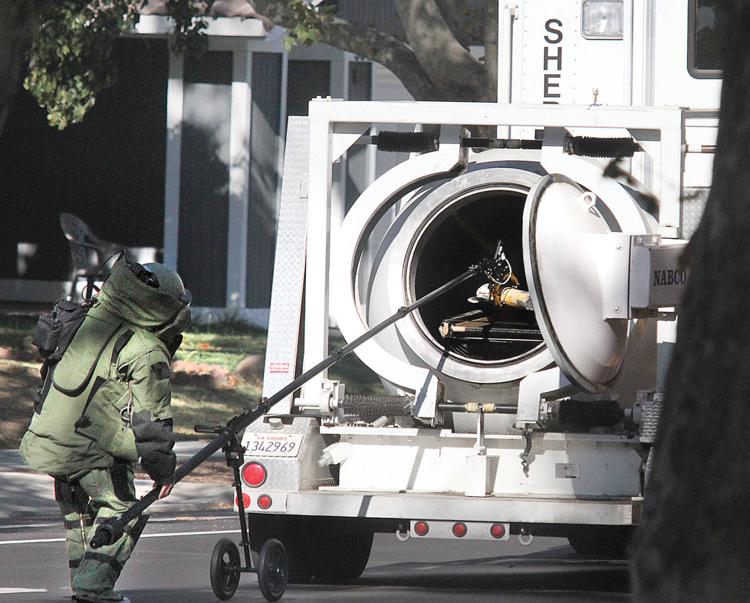 Firefighters evacuated Station 97 at the corner of Tracy Boulevard and Central Avenue and closed both roads after a Tracy woman gave them a cylinder about 18 inches long wrapped in cardboard and duct tape.
She guessed it might be an explosive device her husband made in the military, and she wanted it out of her house.
The sheriff's bomb squad used a robot, a secure truck and other safeguards to examine, transport and ultimately destroy the object as a precaution. It turned out to be a pair of fire extinguisher casings.
Firefighters encouraged residents to call first and not transport any suspicious objects they might find.
Concerned about an increase in the use of vaping products at middle and high school campuses, Tracy Unified School District official began a push to educate teens about the dangers of e-cigarettes.
The district worked with Tracy Police Department school resource officers assigned to the high school campuses to give presentations about the risks associated with vaping, including nicotine addiction and lung disease.
As cases of mysterious lung illness and death accumulated around the U.S., county District Attorney Tori Verber Salazar declared her desire to ban sales of e-cigarettes and vaping supplies countywide.
The Tracy City Council began talks in November about a partial ban on the sale of flavored tobacco and vaping products in city limits.
The family of a woman killed in Livermore in 2005 got word that the man convicted in her death would be released back into the Tracy area in November.
Brian Wain Rainwater of Tracy was sentenced in December 2009 to 15 years, 4 months in prison after pleading no contest to a reduced charge of voluntary manslaughter with the use of a deadly weapon.
The family of his victim, Jackie Cassettari, argued that many of her family members still lived in the area and he shouldn't be sent back to San Joaquin County.
In October, Tracy Police Department's interim chief, Alex Neicu, said that he had appealed to the California Department of Corrections and Rehabilitation and Rainwater was unlikely to be released in Tracy.
The Tracy City Council announced plans to switch from Pacific Gas & Electric Co. to a new company, East Bay Community Energy of Oakland, as the primary source of power for Tracy homes and businesses.
The switch was presented as an effort to move Tracy from carbon-based energy sources, such as natural gas, toward renewable energy sources. East Bay's website, www.ebce.org, lists the company's sources as hydroelectric, wind and solar.
The city would have to buy power lines and other electricity delivery systems from PG&E as part of the process. Customers would still be given the option to keep PG&E service instead of switching.
Nikolis Martinez, 23, of Tracy, died of multiple gunshot wounds on West Carlton Way on Sept. 21, the city's third homicide of the year and the second of the summer on that street.
The police began by searching for a gray Chrysler 300 that was caught on video nearby at the time.
On Halloween, they released a sketch of a woman wanted for questioning in connection with the shooting. The next week, they announced the arrest of Nicole Diaz, 28, of Tracy.
An arrest warrant was issued for a second suspect, Enrique Guillen-Valles, 21, also of Tracy, who was caught by Mexican police in Mexicali on Dec. 6. He was taken into custody by the U.S. Marshals Service and sent back to Tracy to face charges.
Diaz and Guillen-Valles are both being held without bail in the county jail and were scheduled to appear in court Monday.
Almonds are now the highest-valued crop in the county, producing $536,396,000 in 2018. The second most valuable crop was grapes at nearly $430.5 million.
Countywide agricultural revenue in 2018 was $2.6 billion, an increase of 2.6% from 2017.